The 3 Hottest men from The Vampire Diaries to invite to your birthday party!
Hey Birthday Girls!
Got a Birthday party soon?! Need some spooky creatures...or even some vampires company Check out our list of men we'd invite to our party from the town of Mystic Falls. ; )
 Malachai Parker
Chris Wood plays the slightly sarcastic, charming, unpredictable and humorous "Kai" Parker in the Vampire Diaries. Known for being the oldest of the Parker siblings and having an evil past, he has adventures with Bonnie and Damon in order to reveal his past and powers that he may have as a witch. He could be one interesting character to invite to the birthday party after midnight! (Oh my!)
Alaric Saltzman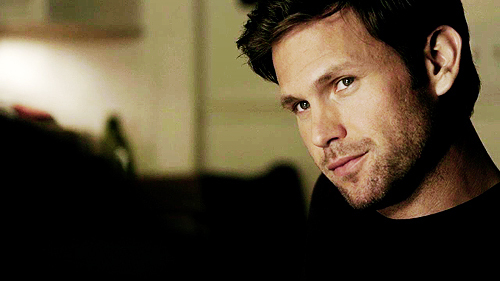 Teacher with a warm personality by day, a smart vampire hunter by night. He runs through all kinds of adventures with vampires and other characters in order to reveal the truth about his wife. Although anguished by the mystery of his wife's disappearance, he eventually forms bonds with other vampires such as Damon and his friends. He'd be a nice hottie to add to the party with his great consideration for others, his intelligent mind, and for watching out for his other friends!
Damon Salvatore
A vampire from the 1800s and friend of Alaric and Bonnie, he goes on pursuit of his romantic interests in Mystic Falls and adventure trips such as defeating the evil Whitmore Family or escaping from The Prison World. Although selfish and cold at the beginning of the series, he becomes warm and kind due to the experiences he has with his friends and especially Elena, his love interest, encourages him to change. Handsome with a troubled, but mended past, he can be on the VIP list to your party too!
Birthday girls! If you're partying in Mystic Falls anytime soon, make sure to invite these sexy characters and throw out the garlic! ; )
Leave a comment
Comments will be approved before showing up.