How to Plan your 21st Birthday in 4 Easy Steps
Hey 21st birthday girls!

We all know, the 21st birthday is the epitome of all birthday parties! It is the one birthday you won't want to miss out! It is the one day you go out to the club and party! It is the moment when you can legally, go up to the bartender and say "go ahead, check me! I'm 21 today!" for some cold, awesome 21st birthday drinks. It's the time you gain the adult privilege of exploring the world of drinking with no limits. Now, how to plan that successful 21st birthday party?! Here's 4 easy steps to get that 21st birthday fun on!


Make game plans to get the 21st birthday party started RIGHT!

No good party is without a good party planner. To get your 21st birthday started right, pick a club that you want to go to, and reserve the place. Also! How many people do you want to come to your rocking 21st birthday party? Whether it be 50 or 200, plan with guest limits in mind. Can only besties come? Can distant friends and their friends come as well? Can you get your crush to come too?! Know what you want in a 21st birthday party whether it be a hip club or a big house party at home. Then go send the word out about your 21st birthday party!

Send an invite to all your friends(and maybe their friends too?!)

You gotta get the word out to all your friends about this! Whether by giving an invite in person or by Facebook invite (thank you technology for making this part easier!) or by mass text. A 21st birthday party is no party when no one shows up! Make sure to get those invites with the name of the place, the time, attire, and the amount of fun they got to bring to get the party rocking! If it's a house party, let them bring their own drinks(and 21st birthday gifts) to the party! Sharing is caring, y'know.

Get ready to make your appearance at the party with some pre-party ME time

Okay girl, you gotta get your makeup done, your nails done, get that 21st birthday outfit on point, and be absolutely flawless for your big night. Take a few hours before to make sure you're ready to walk out the door. Get your best girlfriends with you for not only moral support but birthday girl support too! Celebrate with some light pre drinks, water, and pre birthday snacks too cause you don't want to pass out at the club later when you got a big night of drinks ahead of you! Don't forget that 21st birthday outfit either, put on that 21st birthday shirt because you're the super star of the party! Match that 21st birthday shirt with your favorite skirt or jeans, some glam jewelry, and some fierce high heels for a dance floor entrance. Pair that birthday shirt with a sassy birthday sash or birthday pin if you want! That 21st birthday shirt can be used not as an all day and all night shirt to dance in, but use it at the bar for some possible free birthday drinks!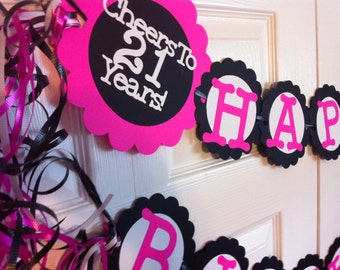 Party on! This step is the easiest!

Leave all worries at the door because you're all set for your 21st birthday! Just don't forget that drivers ID or passport so you can get into the club and get those birthday drinks! As much as it is important to plan your 21st birthday party, it's important that you can get into your 21st birthday party! Make sure you got your transport covered too! Whether you take the subway or taxi or your friends are giving you a lift home, know your transport plan before you go! And of course, make sure to bring that smartphone with you in case things go wrong and you gotta call backup support! Be safe, but also have fun on your 21st birthday!

Plan, invite, prepare, and head out the door! You deserved it, drink up on your 21st birthday and have a blast!
Save
Leave a comment
Comments will be approved before showing up.